This special edition of On The Money provides a snapshot of the 2022-23 Federal Budget, as announced on May 29.  Inside, we look at highlights including:
One-off Cost of Living Relief
Changes to Paid Parental Leave
Contribution to Mental Health Programs
Expansion of the First Home Buyers Scheme
Fuel Excise Cut for the next 6 months
National Cybersecurity Investment
and more…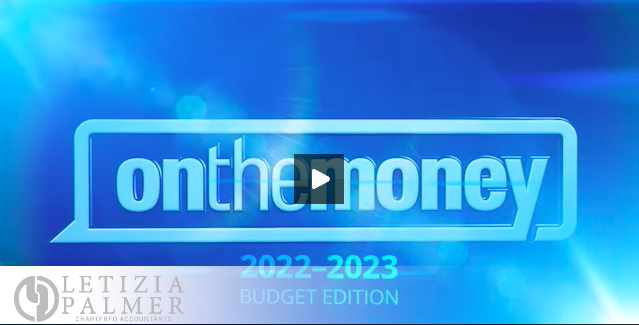 One-off Cost of Living Relief
Low- and middle-income earners are set to receive an extra $420 back on their tax returns. The government is also retaining the low and middle tax offset for another year, so some people may get up to $1,500 back at tax time. 
 
Pensioners, carers, veterans, job seekers and other eligible concession cardholders, plus some self-funded retirees, will receive a one-off payment of $250.
Changes to Paid Parental Leave
Currently, the Paid Parental Leave scheme provides 18 weeks paid maternity leave, and just 2 weeks paid leave for partners.  

The government has proposed that from March 2023 these two payments be combined, allowing parents to split the total 20 weeks paid leave between them however it suits them. This includes making the full 20 weeks available to single parents.

The government also plans to adjust the income test to include a household income threshold of $350,000 per annum.
Mental Health & Suicide Prevention Investment
Over the next 5 years, several organisations and government agencies should benefit from an injection of $500 million into the next stage of the National Mental Health and Suicide Prevention Plan. 

The government will also retain the extra 10 Medicare-subsidised psychology sessions for those on a mental health care plan, that was initially rolled out in response to increasing mental health pressures of the COVID-19 pandemic. 
First Home Buyers Scheme
The First Home Buyers scheme is being expanded from 10,000 places a year to 35,000. The scheme allows those eligible to buy their first property with just a 5% deposit and without having to pay Lenders Mortgage Insurance. 

The government has also proposed a new regional housing scheme that will encourage new builds in designated regional areas for those who haven't owned property in the last 5 years (and FHB).

They also plan to extend the Family Home Guarantee scheme from 2,500 places per annum to 5,000, enabling eligible single parents to buy a house without paying LMI, with just a 2% deposit.
National Cybersecurity Investment
The government plans to invest nearly $10 billion over the coming decade to better equip Australia to defend critical infrastructure from potential cyber attacks in future. 

The package, called REDSPICE (which stands for Resilience, Effects, Defence, Space, Intelligence, Cyber and Enablers package), expects to create some 1,900 additional jobs for software engineers, programmers, cybersecurity experts, and other STEM roles, at the Australian Signals Directorate.
No Real Wage Growth Anticipated
Despite the one-off payments and tax relief offered by the government, cost of living pressures are expected to continue to grow for some time due to an unexpectedly high inflation rate of 4.25%.  

The government doesn't anticipate real wage growth until at least late in 2022, and cost-of-living pressures to remain for the next couple of years.
For More Information
For more detailed information on the above topics or the additional topics covered in this edition of On the Money, you can watch the video or read more here, or get in touch with our team directly.